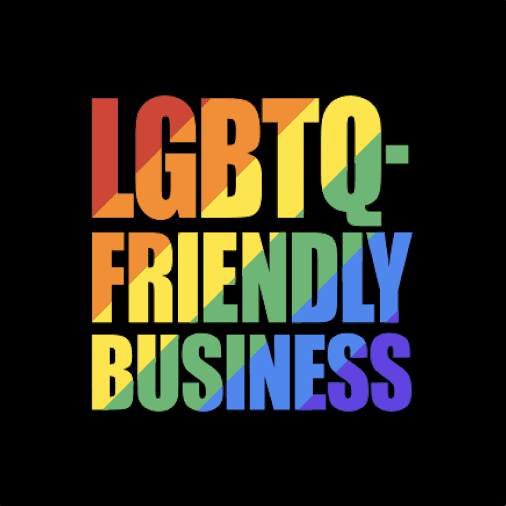 LGBTQ-Friendly Business: InterFulfillment​
COMMITMENT TO DIVERSITY

InterFulfillment is committed to creating a diverse, inclusive, and supportive environment for all employees and customers. We strive to build a workforce that reflects the communities we serve and to empower each team member to reach their full potential. As a proud ally of the LGBTQ+ community, InterFulfillment is committed to creating a workplace where everyone feels valued and respected. We believe that diversity and inclusivity are key drivers of innovation and growth, and we are proud to be an LGBTQ-friendly business.
VISION FOR THE FUTURE
At InterFulfillment, we are dedicated to building a workplace that is inclusive, supportive, and empowering for all employees. As an ally of the LGBTQ+ community, we believe in the importance of creating a safe and accepting environment where everyone can thrive. Our commitment to diversity and inclusiveness is central to our vision for the future, and we will continue to partner with leading organizations to help us achieve our goals. By fostering a culture of openness and respect, InterFulfillment 3PL is building a brighter future for our employees and our clients.
We understand that diversity and inclusiveness are key drivers of innovation and growth at InterFulfillment. By fostering a workplace culture that values and supports all employees, we are able to drive creativity, productivity, and excellence. Through a range of initiatives, we aim to promote diversity of thought and create an even more inclusive and supportive environment. I am proud to be part of a company that prioritizes diversity and provides opportunities for career growth and development to all employees. InterFulfillment 3PL is a place where employees can be proud to work and contribute their unique perspectives and talents.
Elecia Brazeau
Chief Operating Officer
InterFulfillment Inc.
InterFulfillment 3PL is a leading provider of comprehensive fulfillment services for businesses of all sizes. With a focus on efficiency and accuracy, InterFulfillment delivers customized solutions that meet the unique needs of each client, from inventory management and order processing to shipping and returns. With a commitment to excellence and a drive to stay at the forefront of the industry, InterFulfillment 3PL is the partner of choice for businesses looking to streamline their fulfillment operations and deliver a superior customer experience.