Request a 3PL Order Fulfillment Quote Now
Call now or request a quote to learn how we can save you time and money with your 3PL order fulfillment needs. Services available from 3 fully owned and operated order fulfillment centers in Toronto and Vancouver!
All information provided will be kept confidential and only used to provide applicants with a free cost analysis. 
WE ARE PROUD ECOMMERCE ORDER FULFILLMENT PROVIDERS
InterFulfillment would not be the leading Canadian 3PL order fulfillment company without the trust of these great brands and more!
We have worked with some of the most reputable brands and organizations in the world. We pride ourselves on creating custom cost-effective 3PL order fulfillment solutions catered to each of their specific needs. We have vast experiencing serving merchants on Shopify, WooCommerce and ShipStation or selling on marketplaces like Walmart Canada, Best Buy and many more. Take a moment to read what they have to say about their experiences working with InterFulfillment. Their praise means the world to us!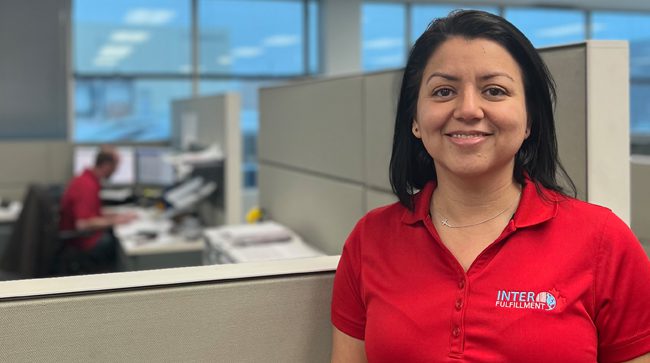 Request a quote today and your company can be the next InterFulfillment success story!
"We've partnered with InterFulfillment for many years, to manage our marketing fulfillment needs. Not only are they reliable and dependable to work with, but also trustworthy to ensure our goods and marketing products are in great care. I can always count on their team to deliver high-quality services with great customer service."

"When I started my own business a few years back I was looking for a fulfillment company, a company that can store my products safely, ship it fast and accurately, connect with my website and keeps inventory up to date, and is able to provide great customer service in case I need help and have a question. After lots of research, I contacted a few fulfillment companies and after speaking with sales manager Adayra who answered all my questions and helped me fully understand the process, cost, etc I decided to go with InterFulfilment. Until today I did not regret one second moving forward with InterFulfillment and after 4 years I am happy that I did the right choice!"
Partner with a reliable fulfillment company and streamline your multi-channel shipping.

"Highly professional fulfilment company which we used for a nationwide house party marketing campaign all across Canada. InterFulfilment were very reliable and friendly and we will definitely use them again."
"Managing InterFulfillment from our offices in New York and Amsterdam was a waste of time... because there was hardly anything to manage. This is how outsourcing fulfillment is supposed to be. Great people, great company, great service!"

"The Canadian Paralympic Committee contracts InterFulfillment to pick & pack Team Clothing and ship orders to Athletes across Canada ahead of their participation in Parapan and Paralympic Games. The services they provide are consistently timely, detailed, and accurate. The Customer Service Team, Sales Representatives, and Warehouse Staff are easy to work with and always responsive. We trust the Team at InterFulfillment to consistently deliver exceptional services for our Canadian Athletes."

"I've been a client of Interfulfilment since the very beginning. During this time, we grew significantly and they have always been able to serve my needs. Having this king of flexibility is key for an online retailer."

"Wonderful experience with very efficient people. After a crowdfunding campaign we used their services. Always very supportive during our campaign and even after although they absolutely didn't know we would use after all their services. Quick to reply to questions and swift to help, good rates to deliver. Once they received our goods, they were quick to handle our parcels and our customers received their parcels very quickly as well. Highly recommend InterFulfillment they are absolutely an asset to a business. Topnotch experience! Thanks a lot."

"I wanted to drop you a quick thank-you note. We're quite pleased with the service and support from InterFulfillment. You guys are an extension of our business in Canada. It's like having an in-country service partner! We're looking forward to growing our business in Canada based on your superb service!"

"InterFulfillment's entire team has been amazing to work with. They helped our company expand across the US/Canada border to be able to offer intra-Canada fulfillment to our CA customer base. Everybody from their sales, IT, account manager, support teams, etc etc were a pleasure to deal with. They provided all of the aspects we would expect out of a 3PL - quick and thorough responses, suggested creative solutions for fulfillment and non-fulfillment related issues we were facing, and much more. All with a professional and courteous demeanor. Unfortunately, our company's expansion into intra-CA fulfillment didn't work out long-term but InterFulfillment's team was amazing to work with even up to the termination of our fulfillment account with them. I highly recommend InterFulfillment!"

"We highly recommend InterFulfillment Toronto as a Top Quality third party logistics Organization. They have customized a comprehensive order processing plan for us with emphasis on keeping inventory organized, clean and secure within their DC facility. Adayra Lopez and her team of professionals continue to make the experience positive by providing excellent communication protocols. Greatly appreciate the detailed Receiving & Shipping reports sent on a daily basis. We value our partnership and relationship with the entire InterFulfillment team based on trust and mutual respect. Thank You!"
The multi-channel B2C and B2B 3rd party logistics solution built around your business.
InterFulfillment prioritizes employee safety with extensive training, protocols, and measures to ensure a healthy work environment.
Read More »
Discover how Elecia Brazeau's innovative approach to logistics has driven InterFulfillment's success as a leading provider in the industry.
Read More »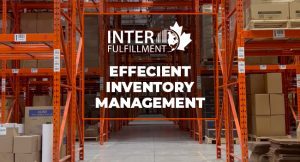 Efficient inventory management is crucial for e-commerce companies utilizing 3PL order fulfillment services. Read on to learn why and how to manage inventory effectively.
Read More »
InterFulfillment prioritizes employee safety with extensive training, protocols, and measures to ensure a healthy work environment.
Read More »