Software Integration 3PL Quote Request
Complete your Shopify, WooCommerce or ShipStation software integration with the InterFulfillment system and as soon as an order is placed, it will import and ship the very same day! Truly automated, quick, and reliable order fulfillment you can count on.
All information provided will be kept confidential and only used to provide applicants with a free cost analysis. *Based on a 1 lb shipment.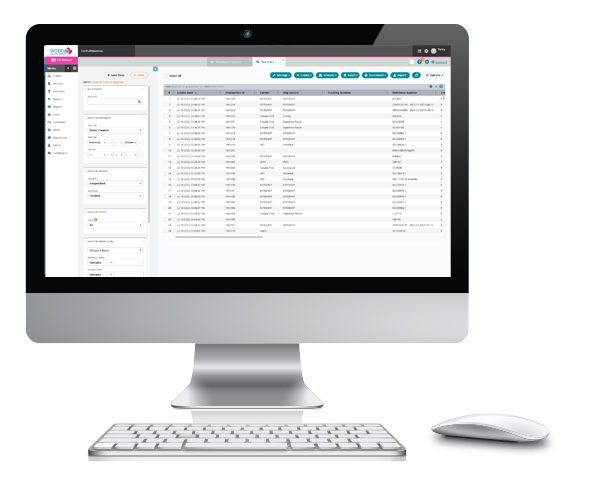 Truly seemless software integration. All of your orders, from all of your sales channels all in one place.
InterFulfillment uses state-of-the-art software powered by Exclusive to provide our customers with seamless integration with pretty much every major sales channel on earth!
Efficiently manage warehouse operations
Integrate easily with API, EDI, shopping carts, retailers, and shipper connections
Eliminate manual errors and improve warehouse reporting
Automate third-party logistics billing workflows to improve warehouse productivity
Reduce pressure from your staff doing manual order entry to avoid shipping errors and reduce chargebacks by automating orders. What are you waiting for? Request a quote today to get started.
Partner with a reliable fulfillment company and ship your orders from Toronto and Vancouver, Canada.
Automate Your eCommerce Order Fulfillment and Save BIG in Labor Costs Every Quarter
InterFulfillment offers dozens of pre-wired connections with no monthly fees. We also make it easy for web developers and programmers to connect their applications to InterFulfillment's software. With full access to our support department, you'll be ready to send us your orders in no time.
Eliminate the need for staff to handle the digital and physical components of eCommerce order fulfillment to save money, time, and effort each and every business day. Simply request a quote and we will be happy to help you find the right integration solution for you.
The Multi-Channel, Cross-Docking B2C, And B2B 3rd Party Logistics Solution Built Around Your Business.​
ANOTHER ADVANTAGE: SAVE EVEN MORE WITH RATESHOP
Our RateShop feature will automatically shop for the cheapest carrier rate for each one of your orders!
Choosing the most cost-effective carrier rate for each and every one of your orders is tedious, but can save you big! The InterFulfillment RateShop feature will take all the guesswork out of it for you. With RateShop enabled, every time you upload an order our system will choose the best rate for you!
*Based on a 1 lb shipment. **Based on shipping orders from Toronto to Ontario area versus from Vancouver and vice versa.
Take your order fulfillment to the next level with InterFulfillment!
It all starts here! Request a quote and quickly get a personalized service agreement in place that will free up your time by putting your B2C and B2B order fulfillment in the hands of the professionals so you can focus on expanding your business!
All information provided will be kept confidential and only used to provide applicants with a free cost-analysis.