Request an Order Fulfillment Quote
Getting a detailed quote is quick and easy.
Please fill out the form below to request an order fulfillment quote. Once you are done, an InterFulfillment associate will contact you as soon as possible.
PLEASE NOTE: To qualify as a viable InterFulfillment merchant candidate, you must meet the following criteria: You have fewer than 1500 SKUs. You average between 50 and 50,000 orders shipped per week, depending on the scope of work. You don't sell any regulated or perishable products. Seasonal and project accounts are welcome.
All information provided will be kept confidential and only used to provide applicants with a free cost analysis. 
Why you should request and order fulfillment quote from InterFulfillment:
"The Customer Service Team, Sales Representatives, and Warehouse Staff are easy to work with and always responsive. We trust the Team at InterFulfillment to consistently deliver exceptional services for our Canadian Athletes."
"I've been a client of Interfulfilment since the very beginning. During this time, we grew significantly and they have always been able to serve my needs. Having this king of flexibility is key for an online retailer."
"Wonderful experience with very efficient people. After a crowdfunding campaign we used their services. Always very supportive during our campaign and even after although they absolutely didn't know we would use after all their services."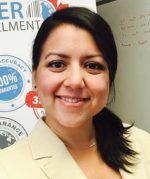 Request a quote today and your company can be the next InterFulfillment success story!

"We've partnered with InterFulfillment for many years, to manage our marketing fulfillment needs. Not only are they reliable and dependable to work with, but also trustworthy to ensure our goods and marketing products are in great care. I can always count on their team to deliver high-quality services with great customer service."