Crowdfunding Order Fulfillment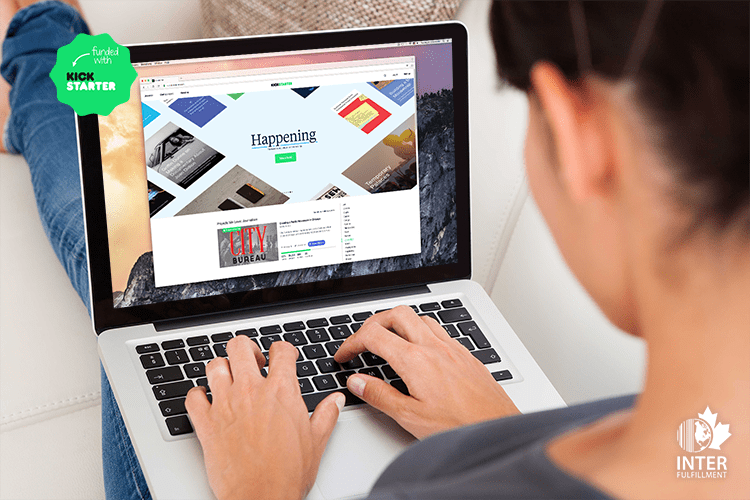 Take a load off and complete your Crowdfunding Project with InterFulfillment's hassle-free order fulfillment from Toronto and Vancouver, Canada.
At InterFulfillment, we have been providing creators with crowdfunding order fulfillment from the very start. We understand the challenges that come with delivering project backers the exact rewards they expect and in a timely and cost-efficient manner. Often backers have paid for their product months and even sometimes over a year in advance, what's more, they expect you to function like any other eCommerce business. This can be near impossible without the right order fulfillment partner in place.
That is where InterFulfillment comes in. We can help you meet or exceed all your customer's expectations, and get your products in their hands with the same speed and efficiency as one of our more established partners. And best of all, the entire process is simple. All you have to do is sit back, relax, and watch the positive reviews roll in.
But wait, it gets even better. Did you know that entrusting your crowdfunding order fulfillment to InterFulfillment can not only save you time but money as well? We will provide special discounted carrier shipping rates normally reserved for high volume partners. Furthermore, your dedicated account manager and our warehouse staff will be with you every step of the way and offer their expertise throughout the process.
Bottom line is, InterFulfillment is your one-stop crowdfunding order fulfillment and logistics partner and will handle it all from start to finish, hassle-free!
The reviews are in and Crowdfunded Project Creators are signing our praises!​
"My name is Mark Julien and I ran a successful Kickstarter campaign in order to publish my graphic novel called Justin Case and the Closet Monster. When it came time to fulfill my backer's rewards I used InterFulfillment. In my opinion the staff at InterFulfillment went above and beyond when helping me get my backers rewards into their hands. Any obstacle that I faced they helped me solve and were always available to trouble shoot with me over the phone. Worrying about how you are going to fulfill your rewards can be a little daunting and scary but InterFulfillment did everything in their power to lessen my fears and help me successfully meet my objectives. I highly recommend InterFulfillment."
"Had a great experience with helpful and patient employees! The service is very efficient and I plan on using it again for future Kickstarter campaign shipping fulfillment."
Wonderful experience with very efficient people. Quick to reply to questions and swift to help, good rates to deliver. Once they received our goods, they were quick to handle our parcels and our customers received their parcels very quickly as well. Highly recommend InterFulfillment they are absolutely an asset to a business. Topnotch experience! Thanks a lot.

Indiegogo Crowdfunding Order Fulfillment
Founded in 2007, Indiegogo has been a major player in the crowdfunding platform from the beginning. As crowdfunding fulfillment issues began to spring up for creators, they began to shop around for a hassle-free cost-effective shipping solution and we heard them loud and clear. Since its inception, InterFulfillment has fulfilled thousands of orders on behalf of Indiegogo users so fast that their backers sung their praises.

Kickstarter Crowdfunding Order Fulfillment
Kickstarter has received over $4.6 billion from 17 million backers all over the world. With countless brilliant projects achieving successful backing, from comics to cosmetics, each and every backer is anxiously awaiting their product from the moment they contribute. Once a Kickstarted product is ready to ship, it is crucial to process and get orders out as quickly as possible. InterFulfillment will put a plan together for your project that will keep costs down and efficiency up.
Here is what you can expect with Crowdfunding Order Fulfillment by InterFulfillment.
Let's Get Started With Your Crowdfunded Project Fulfillment Solution.
To get started, we require some general information about your project.
Please take a moment and fill out this basic form and will get back to you as soon as possible!
All information provided will be kept confidential and only used to provide applicants with a free cost-analysis.